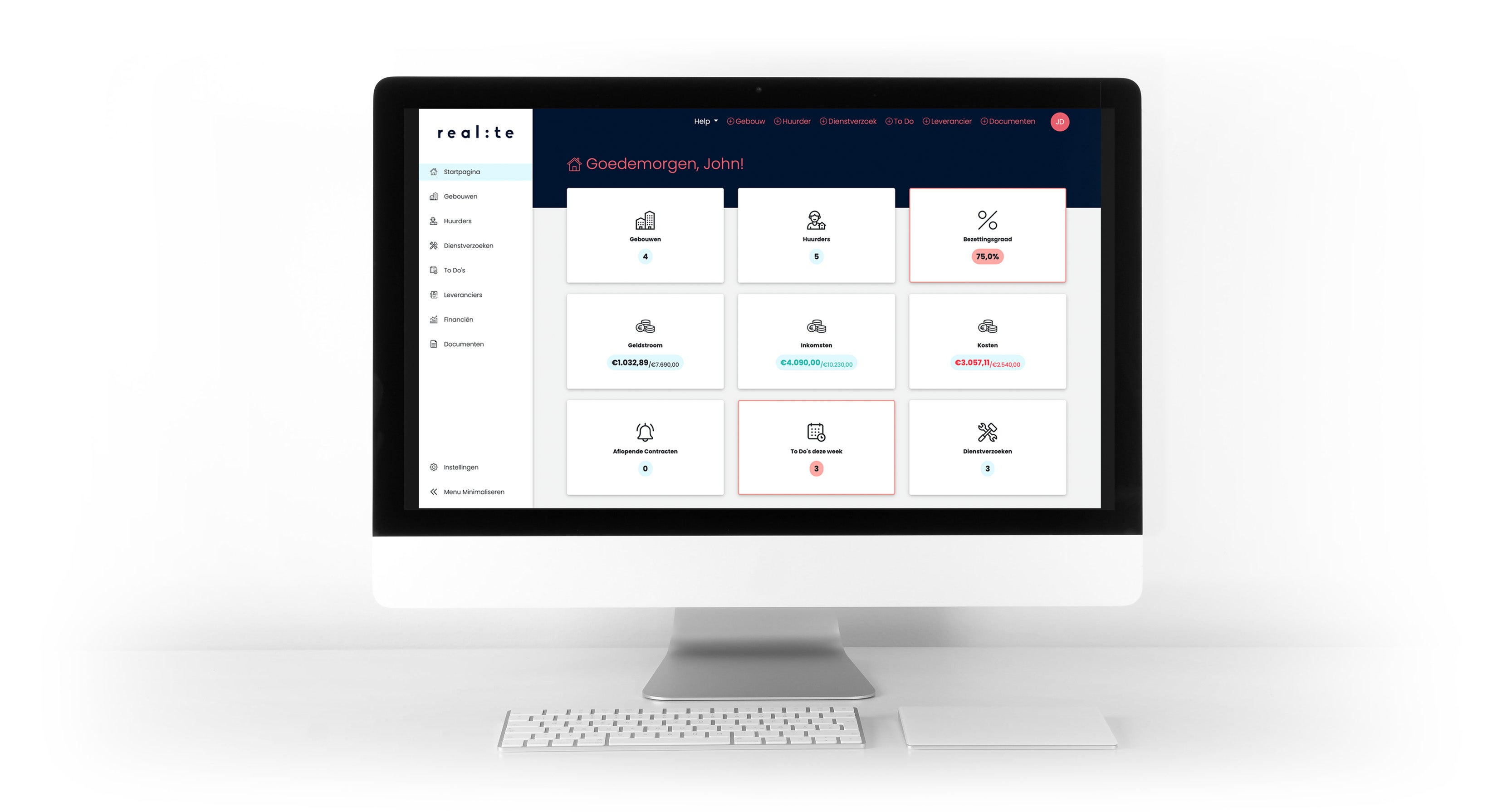 Through comprehensive and well-organized dashboards, you can see the status of your portfolio at a glance.
Realite centralizes all papers and property data in a secure cloud environment.
Connect your bank account to Realite and gain real-time insight into your finances.
With the automated task system, you can maintain control and quickly manage your tasks and service requests.
Our tenant portal enables easy communication and service request management.
Easily arrange advice from a professional and (partially) outsource the management with our additional services.
Together, we can achieve optimal property management.
We are aware that our customers play a critical part in establishing the best management system possible. As a result, we prefer short lines and are curious about your individual needs.
---
Personal Inquiries
Is the feature you're looking for not available in our current system? Customized features can be developed in consultation with us. We'd be delighted to discuss this with you!
Your opinion matters
We review client requests during each sprint and prioritize them for inclusion in Realite. Each perspective is relevant.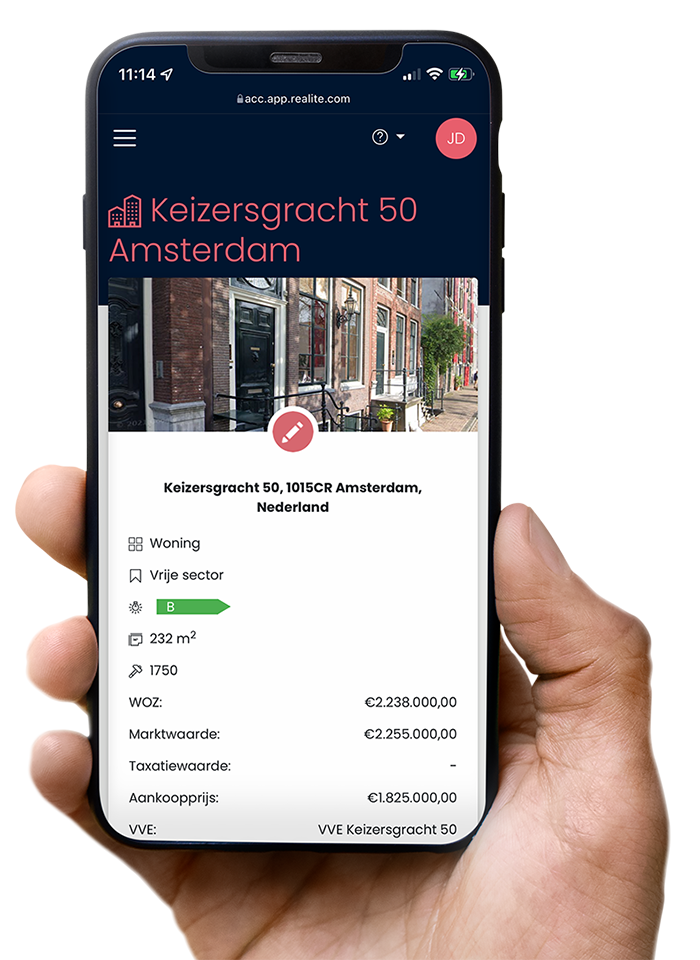 Several modules
---
To get a feel for the Realite app, click on the sections below.
User-friendliness
We strive to make property management as simple as possible at Realite. Young and old, computer savvy or not, everyone can utilize the Realite app. As a result, we place a premium on the user experience and are continually searching for ways to improve it.
Efficiency
Get more done with less effort; by automating processes, we create the efficiency needed to make the most of your time. Realite allows you to see at a glance where your portfolio requires care and then work through your tasks fast and easily.
Personalize
At Realite, we take into account each user's unique preferences. We strive to deliver a personalized experience for everyone, both technically and personally. This allows you to always use only what you require.
Your data is secure with us.
We recognize that real estate management might contain sensitive information. That's why we've taken the essential precautions to ensure that Realite is as secure as possible for you.
Read more