Your complete administration
With Realite, you store the information of all buildings, tenants, contacts and the associated documents securely and structured within one central environment in the Cloud. Get immediate insight into the completeness of the data per property and say goodbye to loose documents and paperwork. From now on, you always have all your data at hand, when and where you want.
Rent & cost-tracking
Realite is the first and only real estate management application that imports and analyzes the transactions from your bank accounts. The system keeps track of whether the rent has been paid properly for each tenant, and makes it possible to create a real-time overview of the financials per building. Does the tenant not pay on time? Send the payment reminder with the push of a button.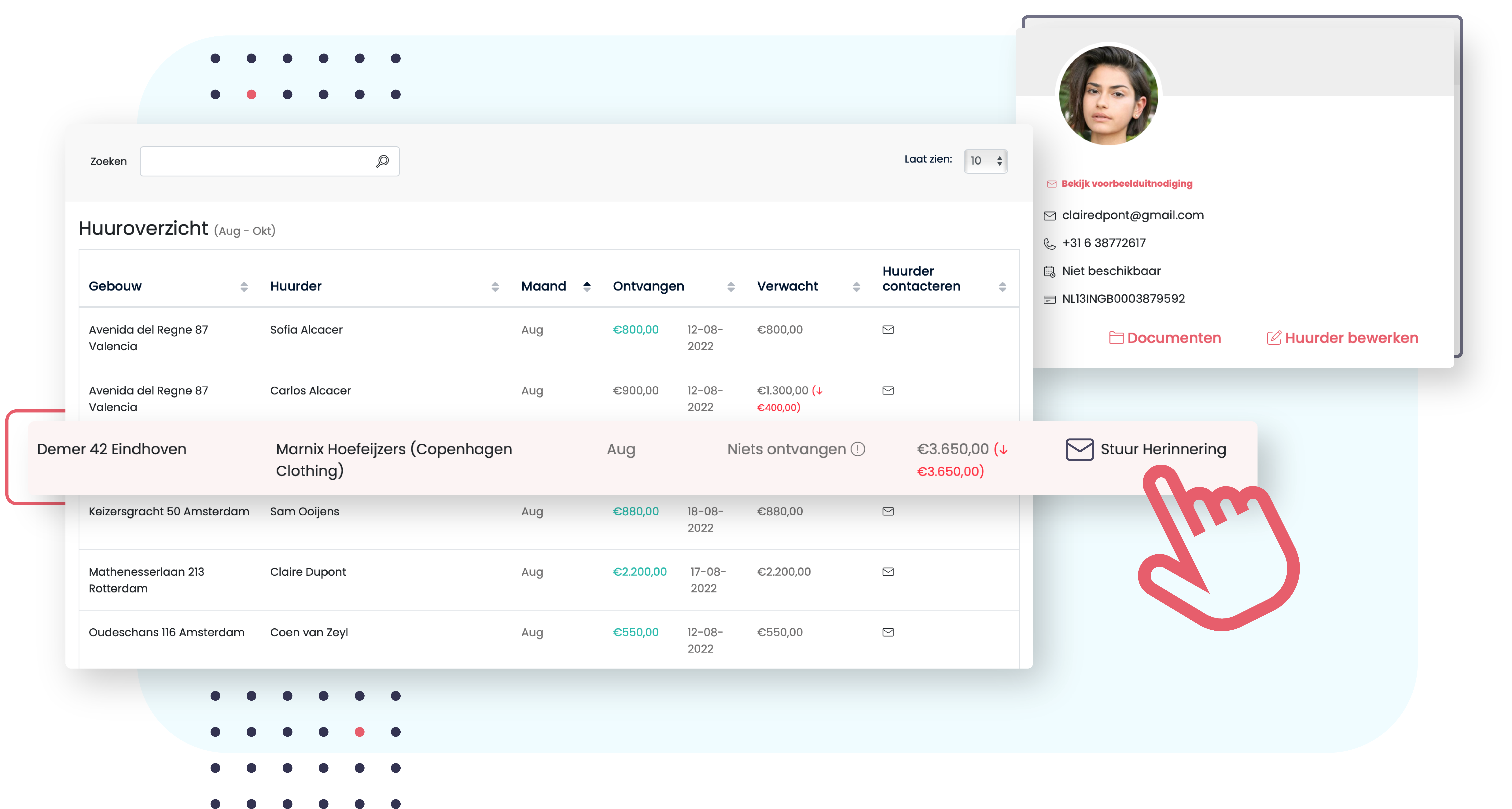 Automated filing of rental lists
Did you already know that many real estate lenders such as ING, Rabobank and ABN AMRO will soon (Q4 2022) start requiring automated delivery of rent lists? As a result, files like PDF and Excel will no longer be accepted. Realite is one of the first applications that allows you to easily share complete rent lists with your financier.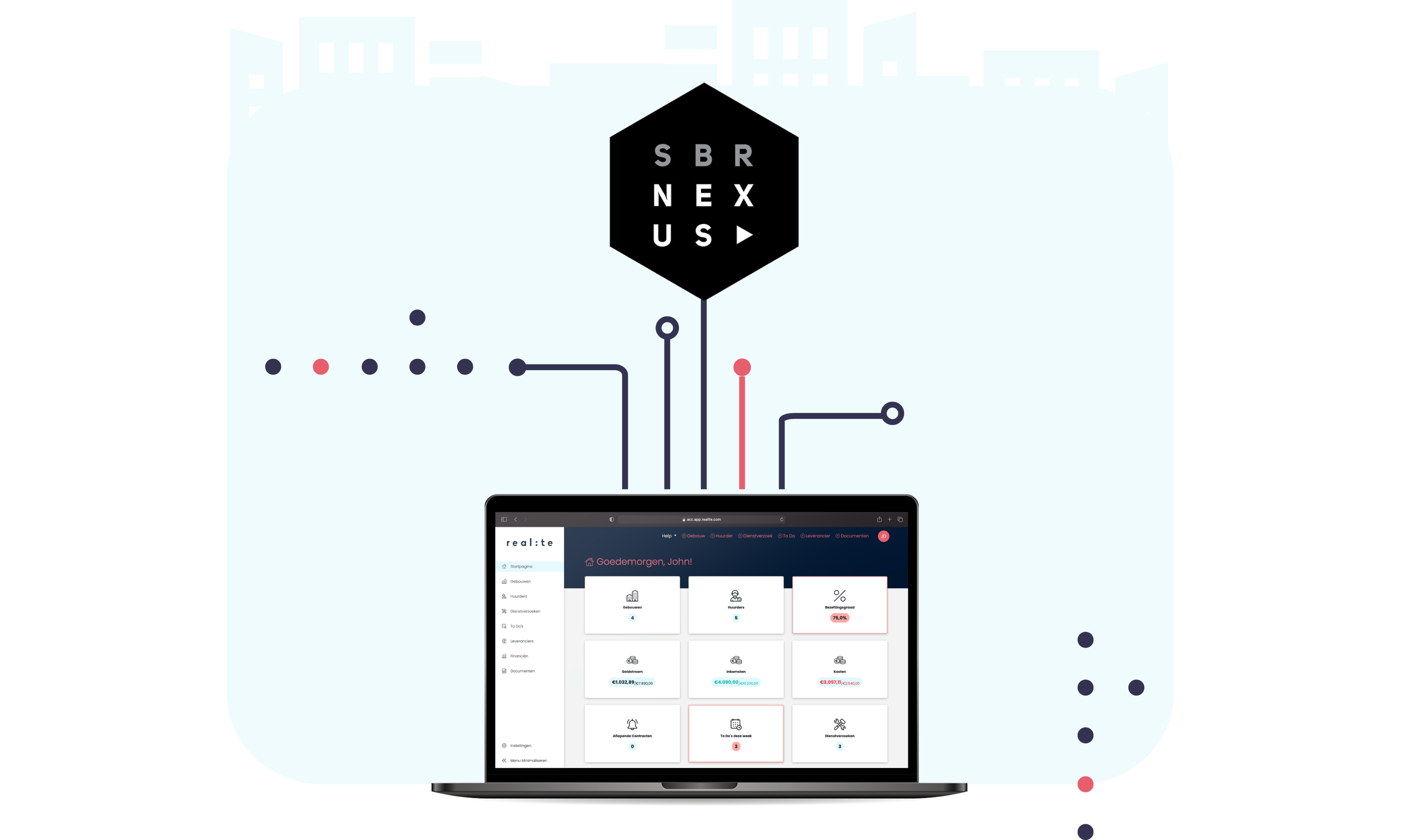 Repair & incident service
Managing tenants is often a time consuming process. Realite offers a solution in which you determine to what extent you are unburdened. Handle the incoming repair requests yourself easily from the system, let our incident service answer the phone for you or let us handle the entire process!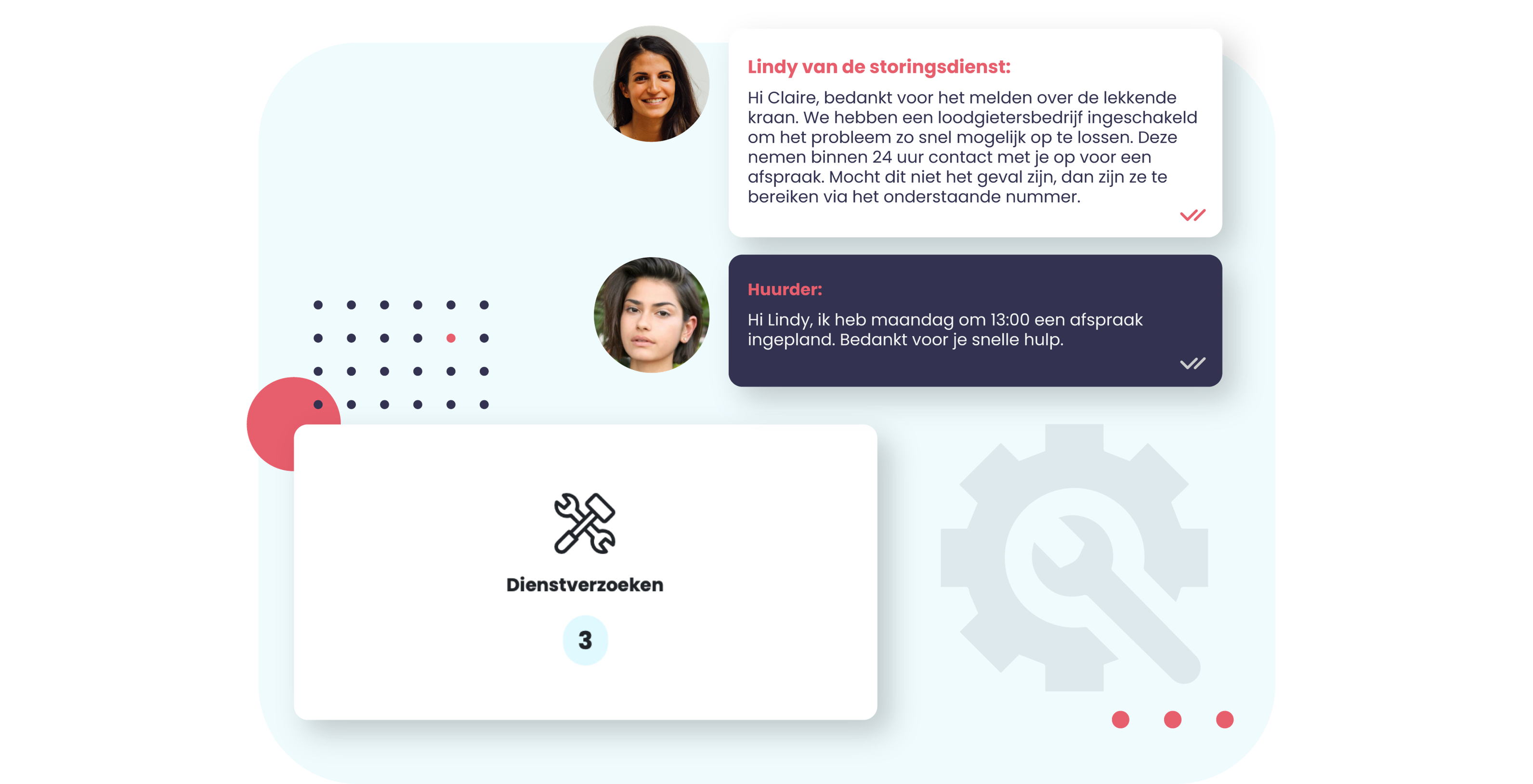 Contract management
Notices, rent increases, maintenance, with Realite you are always informed in time about important dates and actions that need to be taken. Matters such as rent indexations can also be fully arranged in a simple way within the application, and in accordance with legislation.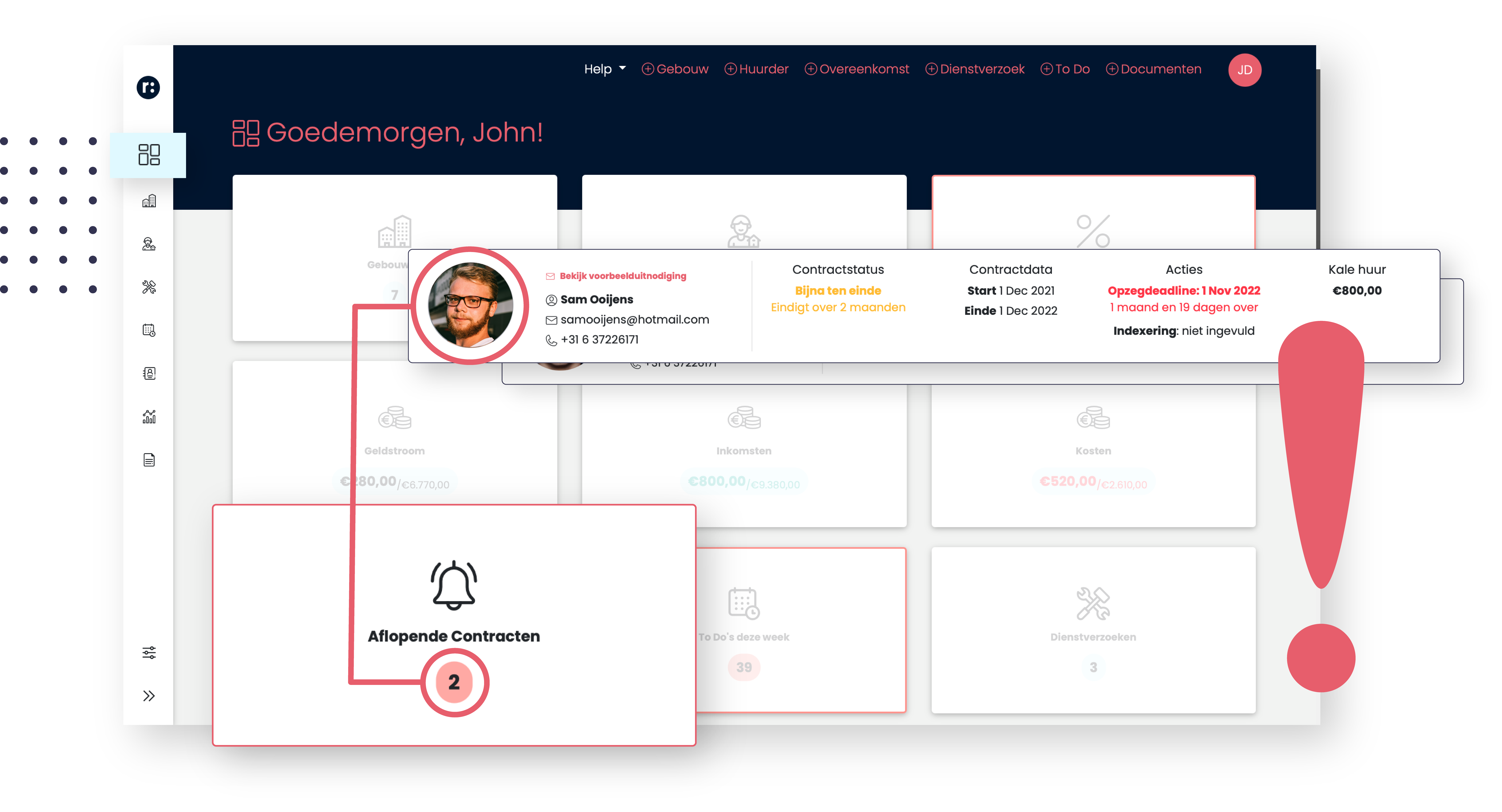 Additional real estate services
At Realite, we go further than just offering software. With a unique composition of partners, we provide a total package of services such as real estate advice, legal advice, media services, and so on. Read more about this on our services page. (TBA)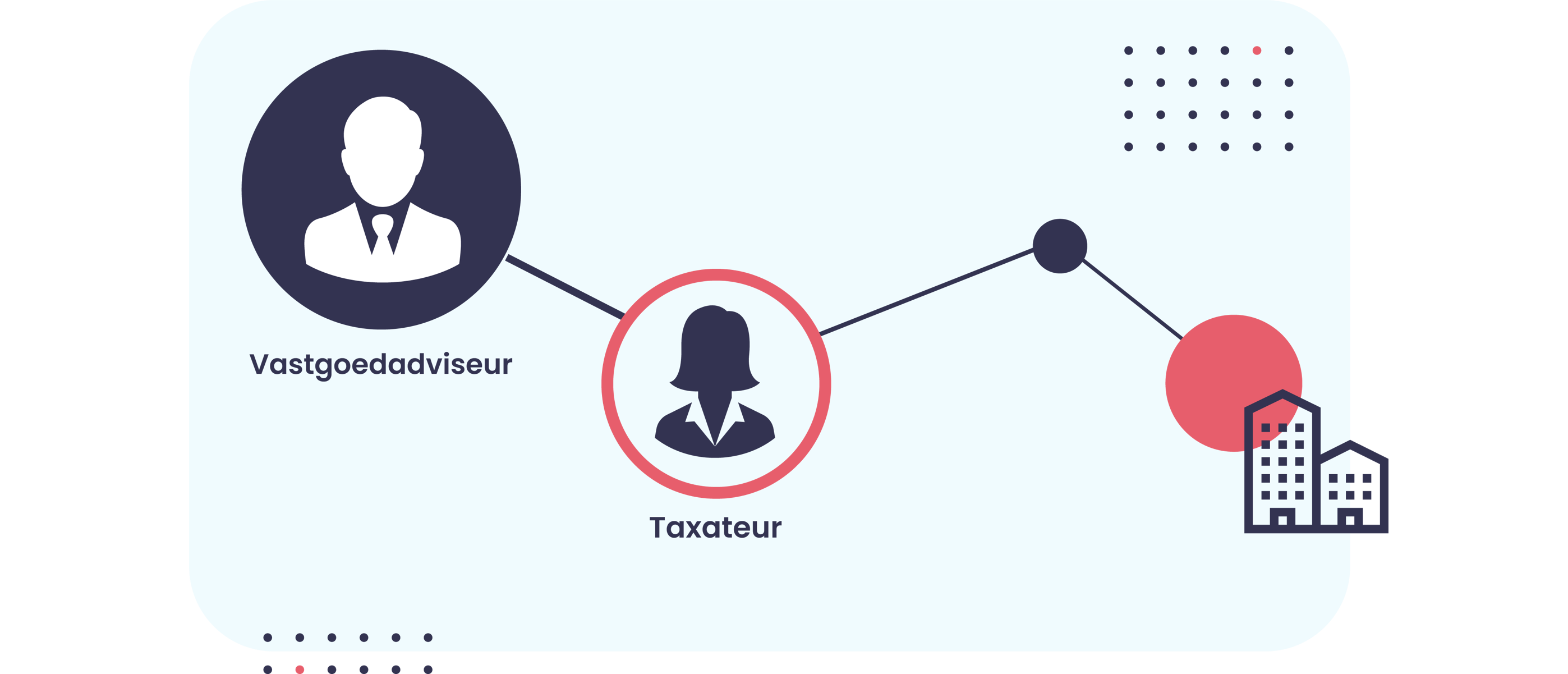 nationwide repair&incident coverage
Prices
The offer that suits you
Create order and structure within your portfolio today using Realite, while preparing yourself optimally for future developments. Start now for free and experience the convenience!
Start now
From €0
Incl. VAT
Everything well organized from now on
Future-proof management
First 14 days of Premium for free
Request a demo immediately
---
Would you prefer a tour of the application with one of our colleagues or would you like to discuss all the possibilities? We will be happy to schedule an appointment with you. Leave your details in the form below and we will contact you as soon as possible.